Does the word "aftermath" hold a bad connotation for you? Just checking, because I've got nothing bad to report! I just got a second pack of little fabric scraps from
Kristen
, and they are so, so cute. Once again, I've been saved a bunch of work because they are all cut in 2.5" strips. Wheee! She even put in a strip of Heather Ross's Wildflowers on orange, which may or may not be too dear to put into my niece's quilt (hint: my preeeeeeciousssssssssss).
Also, I won a giveaway!
Madelyn
gave away three copies of her Henrietta Hippo pattern: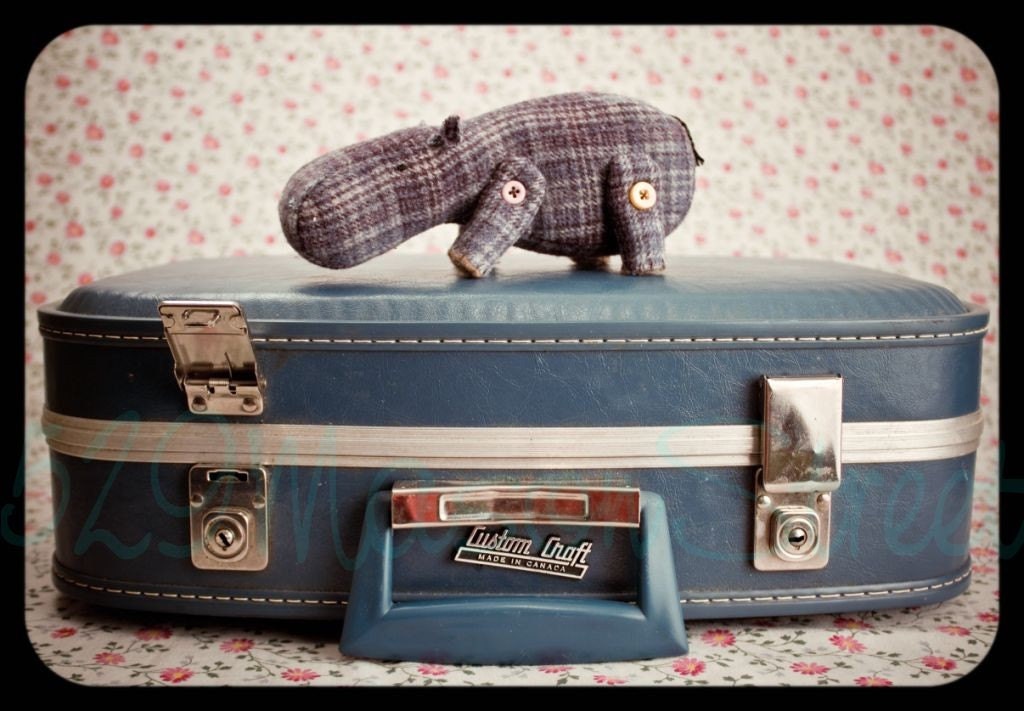 ...and I got one. She said she liked my comment, which I won't repeat, but you can read
here
. Warning. It could be disturbing to you if you think of hippos as cute and cuddly and also have a tendency to look up and watch youtube videos that you hear about. I actually already cut the pieces for a Henrietta - she's pretty small and the pattern looks easier than I expected based on the finished picture. If you want to make one too, head over to
Madelyn's blog
and pick up a 35% off coupon that's good all weekend.
Meanwhile, wish me luck on Henrietta! She'll be the first animal that I've sewn.